Around the Area
An incredible amount of fun is offered in the Sapphire Valley area. Visitors can choose to be adventurous or find serenity, or seek both in the same day. Nearby Cashiers has a lot of fun annual events and restaurants, and the devotion to making memorable mountain getaways has created a culture of friendly service.
Sapphire and Cashiers, and the surrounding areas, are a nature lover's paradise. Enjoy hiking (and photographing) cascading waterfalls, take a spa day and relax with restful mountain views. You could choose to play a challenging golf course, mine for gems, take a lake boat tour, go horseback riding and, in the winter, hit the ski slopes. Shop for artisan crafts, visit the farmer's market and then, when you've worked up an appetite, dine at local restaurants and brew pubs.
Resort Recommendations
From the guests who have visited here many times, and from our local staff, we developed these recommendations for you.
Ski Sapphire Valley
skisapphirevalley.com
Of course you can ski, and your family can also enjoy snowboarding, a snow tubing park and winter zip line tours.
Whitewater Equestrian Center
funhorsebackriding.com
They created the perfect solution for when some family members want to saddle up, while others might prefer to hang back. Those who want to trail ride will also learn about local lore, plants and animals while enjoying gorgeous scenery. Non-horseback riders can hang out at the barn and do some gem mining.
Red Bird Golf Links
The 9-hole "Red Bird" course at the Red Bird Golf Links facility in Sapphire, North Carolina features 1,265 yards of golf from the longest tees for a par of 30. Designed by Reid Horne, the Red Bird golf course opened in 2001. Sapphire Master Valley Association manages this facility.
Sapphire Valley Racquet Club
Sapphire Valley Resort Racquet Club offers seasonal private lessons, group clinics, social events, round robins, drop-in groups and more.  Rates are very affordable.
Renting boats at Fairfield Lake
Sapphire Valley's Fairfield Lake is the most picturesque recreation facility in Western North Carolina! Enjoy a leisurely boat ride on Fairfield Lake, a 55+ acre lake complete with boathouse, dock, rentals and swimming beach.
Call the Sapphire Valley Community Center for onsite activities.
Victoria's Closet
www.victoriasclosetnc.com
Go on the hunt for quality fashions at bargain prices at Victoria's Closet, a consignment shop for men and women.
Mountain Fresh Grocery & Wine Market
mfgro.com/
It's a grocery, a deli and a sit-down restaurant serving gourmet coffee, wine and beer. Mountain Fresh Grocery & Wine Market serves breakfast, lunch baskets, dinners and fresh cake slices, and offers frequently changing specials like a take-out dinner for four with in-house smoked barbecue, slaw, bacon/apple baked beans and yeast rolls for $23.
The Orchard Restaurant & Event Barn
theorchardcashiers.com
The recipe philosophy of a few fine ingredients crafted simply into extraordinary dishes is executed well at The Orchard, where dinners are served and complemented by a creditable wine list. Start with charcuterie featuring local cheeses and cured meats, and then savor dishes like Appalachian Trout Almondine, Hawkins Venison Filet, or Fairfield Breast of Duck served with toasted almond jasmine rice, baby kale, orange demi-glace and crystalized citrus apple marmalade. The Events Barn, in a pretty mountain glade surrounded by gardens and trees, is available for private events.
Randevu
Food lovers will appreciate breakfasts, brunches, lunches and dinners that start with whole bean coffee and continue with dishes that are upscale, but not fussy. A few choices include Crab Cake Benedict, Croissant Sandwich with Hollandaise, Philly Cheese Steak Omelet, Ginger Chicken Salad, Black Bean Burger Wrap, Buckhead Flame-Grilled Burgers, Lobster Stuffed Mushrooms and a St. Louis-Stye Rack of Ribs. During winter, hours slim down to breakfast and lunch, Wednesdays through Sundays.
Randevu
Slab Town Pizza
www.slabtownpizza.com/
They've got your specialty pizzas, calzones, salads, prime rib sandwich and tiramisu. Slab Town is open for lunch and dinner and can cater events or host large groups.
Wild Thyme Gourmet
wildthymegourmet.com
From Southern favorites like Fried Green Tomatoes to Salmon over Puff Pastry, lunch and dinner are served indoors or outside at this haven for foodies and wine lovers.
The Zookeeper Bistro
thezookeeperbistro.com
Breakfast, lunch and Sunday brunch are served at The Zookeeper Bistro, with choices like Caramel Apple French Toast, Biscuits & Gravy, Omelets, salads and several sandwiches, including the pressed Roasted Turkey with brie, apples and cranberry mayo on wheat bread.
EXPLORE THE BLUE RIDGE MOUNTAINS
Sapphire Valley Travel Guide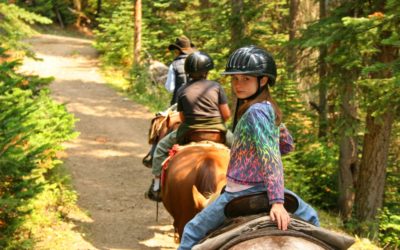 Seven Sites for Mountain Family Fun From toddlers to teens and ages beyond, there are exciting and interesting family activities in the Sapphire Valley area. Whitewater Falls, Cashiers Near Cashiers is an amazing waterfall that is the highest...
read more