Around the Area
An incredible amount of fun is offered in the Sapphire Valley area. Visitors can choose to be adventurous or find serenity, or seek both in the same day. Nearby Cashiers has a lot of fun annual events and restaurants, and the devotion to making memorable mountain getaways has created a culture of friendly service.
Sapphire and Cashiers, and the surrounding areas, are a nature lover's paradise. Enjoy hiking (and photographing) cascading waterfalls, take a spa day and relax with restful mountain views. You could choose to play a challenging golf course, mine for gems, take a lake boat tour, go horseback riding and, in the winter, hit the ski slopes. Shop for artisan crafts, visit the farmer's market and then, when you've worked up an appetite, dine at local restaurants and brew pubs.
Resort Recommendations
From the guests who have visited here many times, and from our local staff, we developed these recommendations for you.
Ski Sapphire Valley
sapphirevalleyresorts.com
Of course you can ski, and your family can also enjoy snowboarding, a snow tubing park and winter zip line tours.
Whitewater Equestrian Center
funhorsebackriding.com
They created the perfect solution for when some family members want to saddle up, while others might prefer to hang back. Those who want to trail ride will also learn about local lore, plants and animals while enjoying gorgeous scenery. Non-horseback riders can hang out at the barn and do some gem mining.
Red Bird Golf Links
The 9-hole "Red Bird" course at the Red Bird Golf Links facility in Sapphire, North Carolina features 1,265 yards of golf from the longest tees for a par of 30. Designed by Reid Horne, the Red Bird golf course opened in 2001. Sapphire Master Valley Association manages this facility.
Sapphire Valley Racquet Club
Sapphire Valley Resort Racquet Club offers seasonal private lessons, group clinics, social events, round robins, drop-in groups and more.  Rates are very affordable.
Renting boats at Fairfield Lake
Sapphire Valley's Fairfield Lake is the most picturesque recreation facility in Western North Carolina! Enjoy a leisurely boat ride on Fairfield Lake, a 55+ acre lake complete with boathouse, dock, rentals and swimming beach.
Call the Sapphire Valley Community Center for onsite activities.
Victoria's Closet
www.victoriasclosetnc.com
Go on the hunt for quality fashions at bargain prices at Victoria's Closet, a consignment shop for men and women.
Wild Thyme Gourmet
wildthymegourmet.com
From Southern favorites like Fried Green Tomatoes to Salmon over Puff Pastry, lunch and dinner are served indoors or outside at this haven for foodies and wine lovers.
The Zookeeper Bistro
thezookeeperbistro.com
Breakfast, lunch and Sunday brunch are served at The Zookeeper Bistro, with choices like Caramel Apple French Toast, Biscuits & Gravy, Omelets, salads and several sandwiches, including the pressed Roasted Turkey with brie, apples and cranberry mayo on wheat bread.
EXPLORE THE BLUE RIDGE MOUNTAINS
Sapphire Valley Travel Guide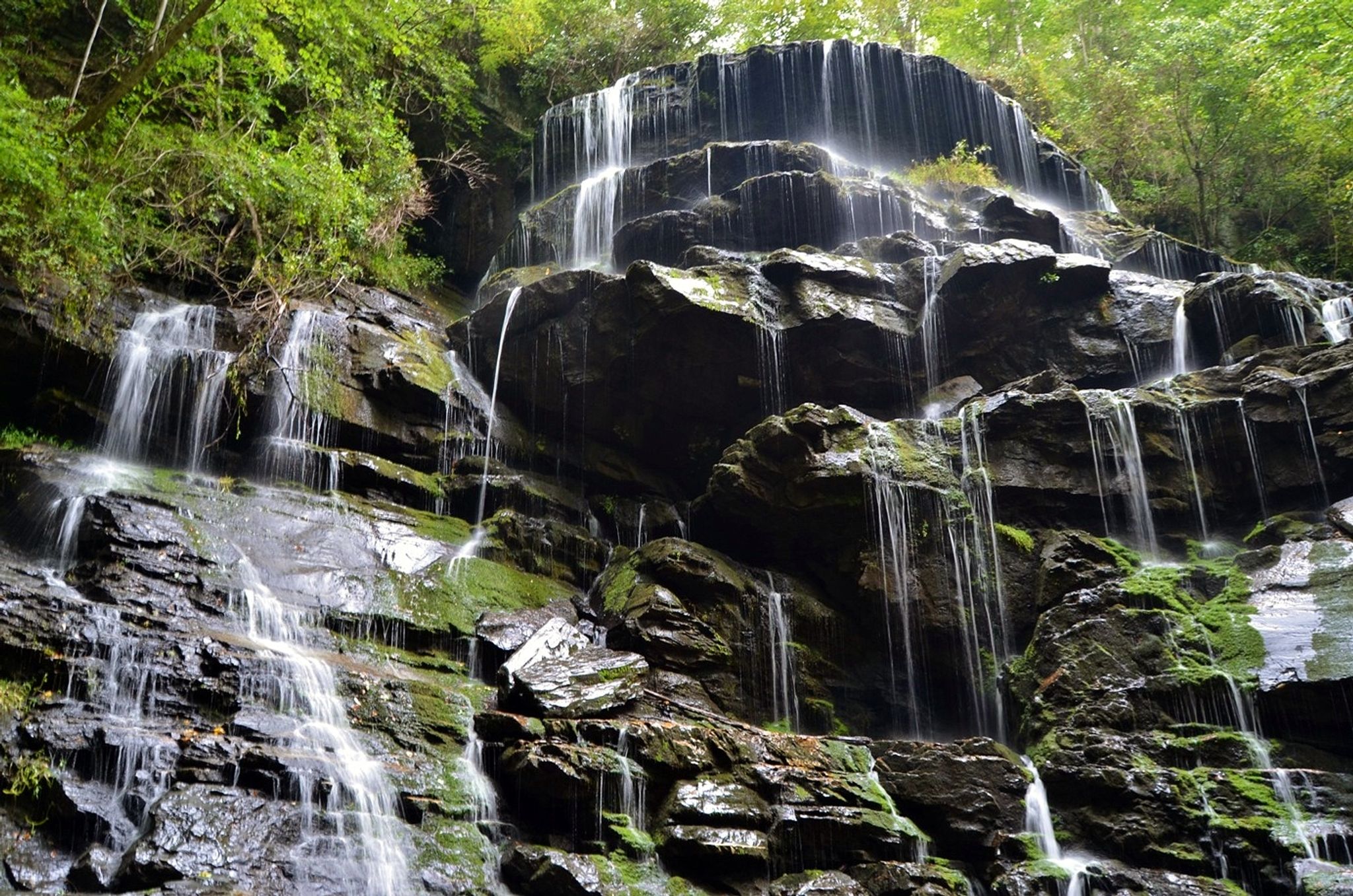 When the temperatures start to drop, and the leaves begin their transformation from green to the kaleidoscope of reds, oranges, and yellows, there's no place quite like Sapphire Valley, NC, to fully immerse yourself in the beauty of fall. Nestled in the heart of the...
read more