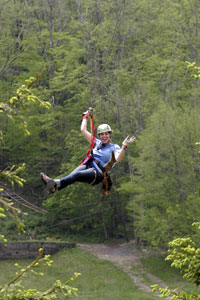 Six-Pack of Sapphire Valley Extreme Sports
The mountains beckon thrill seekers who live for the rush of adrenaline that comes with zip lining, white water rafting, skiing, snowboarding and more. Check out these extreme sports opportunities in the Sapphire Valley area that will give your family high-intensity vacation memories.
The Vordach Zipline, Sapphire Valley
Fly through the trees for two hours on this zip line adventure with two bridges, 16 platforms and 12 separate zip lines! Vordach is the Austrian/German word for "The Canopy," and this experience definitely puts visitors on flight paths over and in the forest. For the most intense workout, try the High Course that includes an optional 30-foot rappel. Ages 12 and older are welcome to tour the High Course, while ages 8 and older can do the Low Course.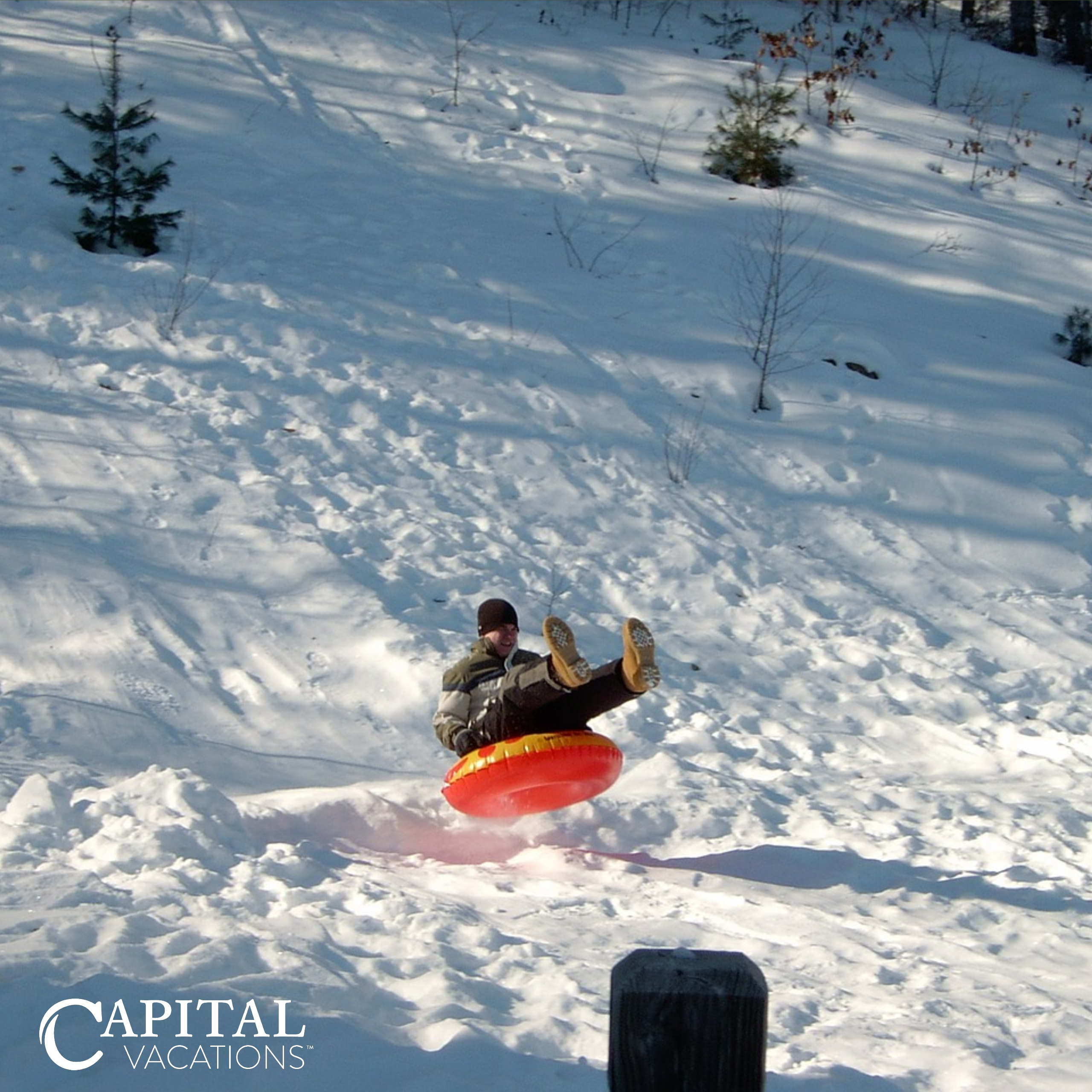 Nantahala Gorge Canopy Tours, Bryson City
Make like a hawk and soar over 20 acres of forest in the gorgeous Nantahala Gorge. Rangers can help you spot the remains of a moonshine still, which is not an uncommon sight in those parts of the mountains. This adventure features 11 zip lines, five sky bridges and two transfer bridges.
Dillsboro River Company, Dillsboro
The Tuckasegee River is perfect for families looking for thrills, but not danger. Children as young as 4 years old can enjoy these Class I and II rapids. Guided and self-guided raft trips are available, as well as tubing. Tubing down a river through a mountain forest sounds like a wonderful way to spend a summer day!
Appalachian Rivers Outdoor Recreation, Bryson City
The Nantahala River, affectionately called "The Nanny" by locals, offers Class II and III rapids for plenty of rafting excitement for a wide range of experience levels. The river's thrills are consistently dependable, because every day water is released upstream from the Nantahala Dam. Those cool upstream waters feel extremely refreshing on hot summer days.
Sliding Rock, Brevard
Once you see Sliding Rock, it's easy to imagine children from centuries past sliding down the natural 60-foot smooth rock mountain slide and into an 8-foot-deep pool of water. Some fun never grows old, because this natural wonder is still a favorite warm weather activity for active families. There are two observation platforms where onlookers can watch as people wearing shorts and sneakers (you don't want to wear just bathing suits) slide through a cascade of 11,000 gallons of water per minute.
Frozen Falls Tube Park, Sapphire Valley
Yes, you can ski and snowboard in Sapphire Valley, but this tube park is off the chain! Children are of course welcome to slide down the mountain in inner tubes, and often parents stick helmets on very young kids, hold onto their tube handles and proceed down the slope in a unit. Others hop in their own tubes and enjoy the adrenaline rush of a 500-foot run with a 60-foot vertical drop!